It is, isn't it? The driver's door on the Mini Studio 2 (above) is a different shade to the rest of the car. A trick of the light or the result of a pre-lunch (yes, lunch) panic to get the car ready for its press photos? You decide.
Different times and all that, but the result is rather unfortunate given the origins of the 1990 special edition. The Studio 2 was named after the Canley colour and trim studio, you see. One job, Rover. You had one job.
One of a number of special editions rolled out to prolong the life of the Mini, just 1,500 Studio 2s were built for the UK, with a further 500 destined for Germany. Maybe the Germans had a thing for an office on the outskirts of Coventry.
There were three colour options: Nordic Blue, Storm Grey and Black. Nordic Blue was notable for being a colour developed for the recently launched Rover 200.
Mini Studio 2: chic and cheek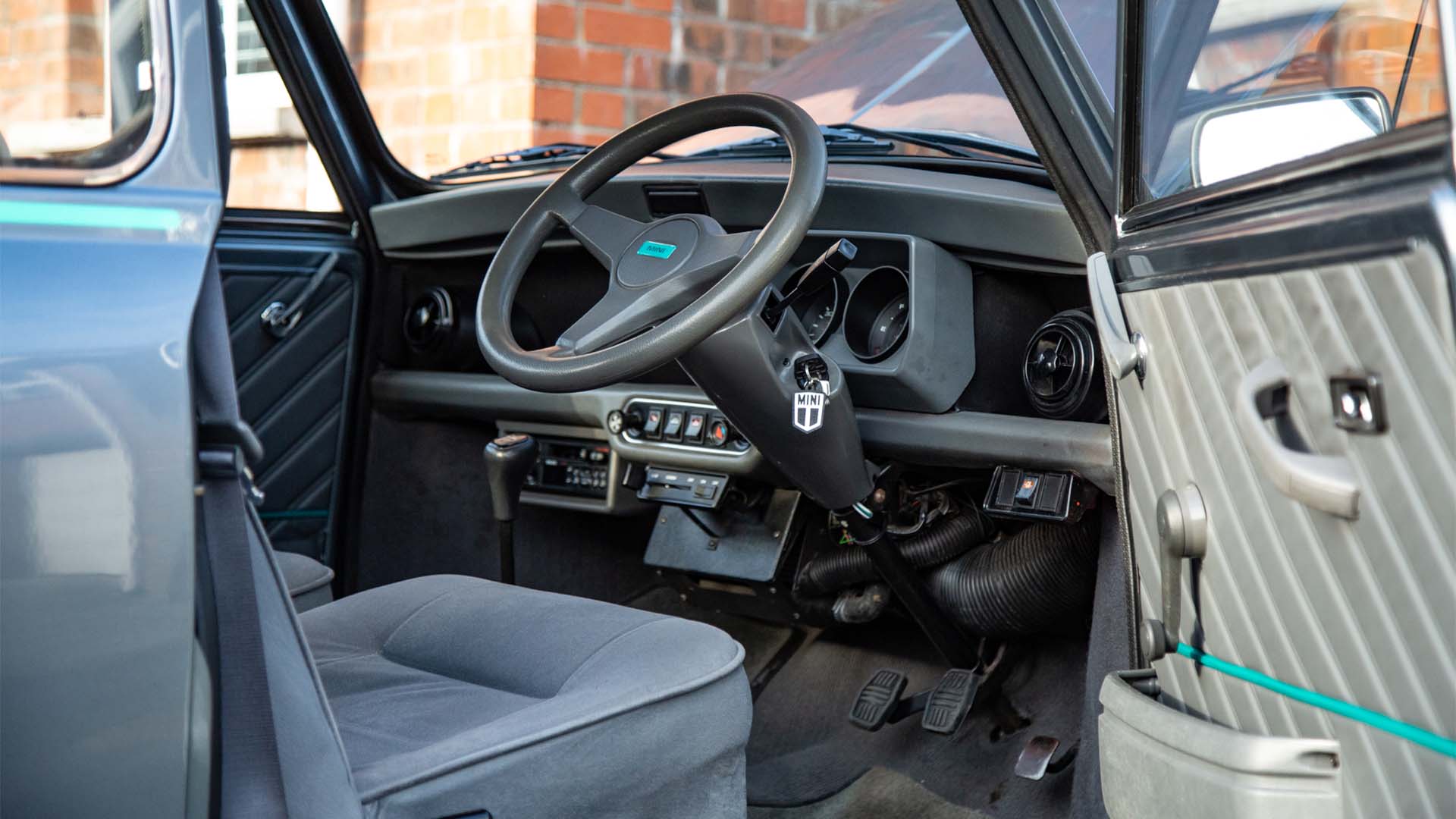 Highlights included 'prestige' full-width wheel trims, doeskin seat covers, Studio 2 seat decals, Jade green stripes, unique steering wheel badge and a radio/cassette player. Underneath, the Studio 2 was a Mini City with a 998cc engine.
'Because you always do things your way – there's only one car for you,' proclaimed the brochure copy. 'Sophisticated. Stylish. Utterly unmistakable. Mini Studio 2.
'With the chic to turn heads outside your favourite restaurant. And the cheek to get you into the company car park streets ahead of the rest.'
St-st-Studio
Why the sudden interest in the Mini Studio 2? There's one coming up for auction on the Car & Classic website. With just 29,600 miles on the clock, it's likely to be one of the lowest mileage examples in the UK. There are thought to be fewer than 150 on the road, with a further 550 or so listed as SORN.
The Car & Classic example looks in great shape following restoration. More importantly, the driver's door appears to be the same shade of Storm Grey as the rest of the car. An important consideration when you're parking outside your favourite restaurant.
Click here for more pics and a full description. The auction starts on 27 April 2021, with a guide price of £6500 to £9000.
Also read: